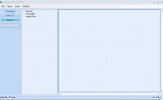 Allows you to edit .ff Files or Mod Menu's!!!!
Please leave a Comment!
Make sure you do not update this!!! It is the best version you can get!!!
Hopefully you love it and maybe soon I will try to get a newer version!!
Note: If you ever had to pay for this program demand your money back!!!
This works for all .FF Files including for Wii COD Games
This is a Free Software!!!!
If you want the installer go to:
https://filetrip.net/g35132080-FF-Viewer-Legacy-Installer.html
Change log (1.35):
Nothing much