Our download center contains a more recent version of the file you're trying to download:
WiiFlow Manager 1.1.1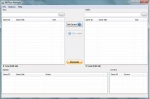 WiiFlow Manager
WiiFlow Manager is an easy to use ISO and Wbfs file converter manager, covers and titles downloader.
Features
•Special cover and title optimisations for WiiFlow.
•Convert ISO->Wbfs and Wbfs->ISO. (FAT32 and ntfs).
•Download selected titles, db and covers.
•Use this manager for other USB loaders too.
•Fast and easy to use.
•User friendly.
•Listing of games with titles, sizes and gameIDs.
•Batch processing of multiple ISOs and Wbfs files.
•Ability to use more than one cover directory.
•Multitasking of game convert and covers downloads.
•Multilanguage cover download with language priority sequence.
•One click convert and download.
•Fast folder scanning.