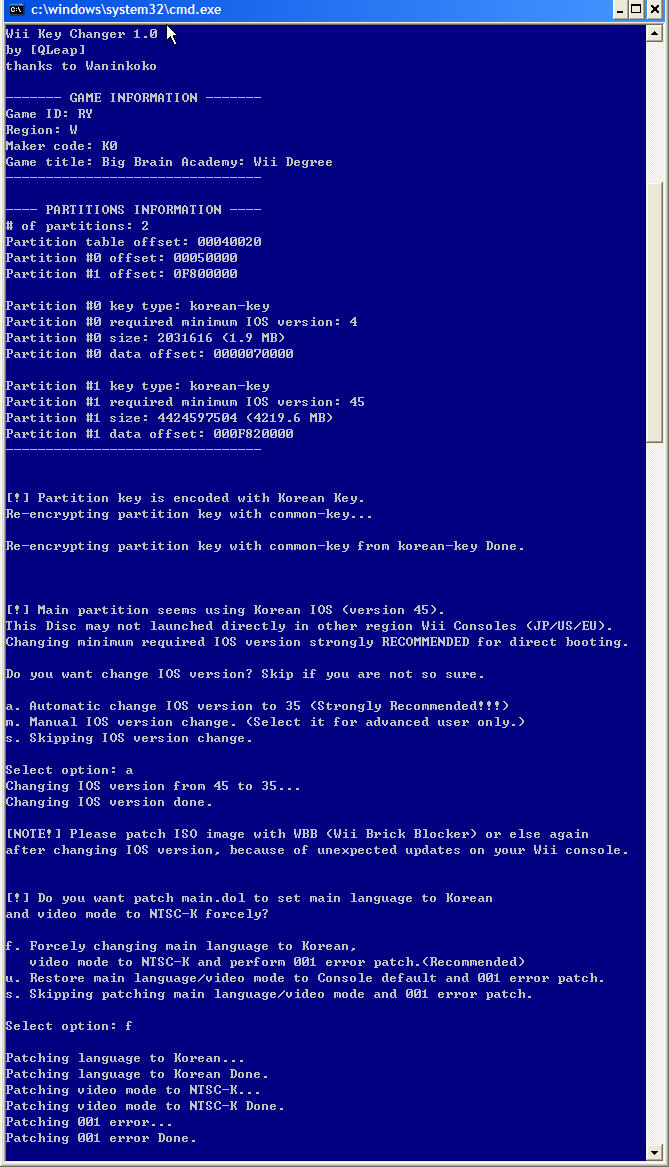 1. This program will re-encrypt partition keys in Wii ISO images with common key if these are encrypted with Korean key.
2. Optionally this will change IOS versions, patch default languages to Korean, video mode to NTSC-K and 001 error for direct launching from disc channel.
3. Because this is using signing bug (so called trucha signing bug), it will work only in 3.2 version of system menu or IOS version 36, or you can use this in GeckoOS or custom IOS allows signing bug.
4. You will need to change 'common-key' and 'korean-key' with proper AES key values for correct working. initially all zero values. you may find correct key values from
http://hackmii.com
QLeap
[NOTE1] Patched images are tested only in NTSC consoles (JP/US). so you may need to additional patches for PAL consoles.
[NOTE2] Recently Nintendo released IOS 46 update in Korean Guitar Hero 3. so you may need to remove or change update partition with WBB or WuM for preventing unexpected updates.
special thanks to Waninkoko for WiiFrii 2.3b sources.