Our download center contains a more recent version of the file you're trying to download:
PSPKVM 0.5.5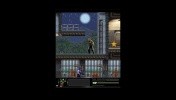 PSPKVM is a PSP port of Sun's open-source JavaME implementation
phoneMEFeature. The project description below is as it appears on the
phoneME website:
The objective of the phoneME project is to further expand the usage of Java
Platform, Micro Edition (Java ME platform) technology in the mobile handset
market. The project scope includes a focus on the mainstream feature phone
segment with phoneME Feature software, and the emerging advanced phone
segment with phoneME Advanced software. Our goal in making these technologies
available to the Mobile & Embedded Community is to reduce implementation
variation, increase the rate of innovation and enable new devices to leverage
the power of the Java ME platform.
The phoneME website is at:
https://phoneme.dev.java.net/
The goal of the pspkvm project is to port the phoneMEFeature project to the
Sony PSP game console. If you're seeking a phoneMEAdvanced port for the PSP,
please see the project here:
https://sourceforge.net/projects/pspme
Change log (0.5.4):
-AMS changes:
* The AMS supports folders.
* Virtual keyboards and Freetype setup are now configured in the GUI, not in the .ini.
-UI changes:
* There's a Danzeff-style virtual keyboard available now.
* The semichordal board supports Greek and Cyrillic scripts
* The X/O keys are now fully switchable system-wide
* The Danzeff and semichordal boards support a 'smart display' feature, in which they move out of the way of the active input area in large text boxes.
* Built-in font now supports basic Cyrillic characters in Unicode range 0x0400 to 0x045f (should support Russian, Ukrainian, Macedonian, Byelorussian).
* The FreeType font system now supports all three fonts (proportional, monospace,system) and bold, italic, bold/italic faces for all three, in addition to a utility
font for speeding up certain system GUI displays, a 'fallback font' useful for large Han (CJK) fonts, and uses the FreeType portable cache manager to speed
rendering and allow loading much larger font files than previously.
- Bug fixes:
* Resolve bug of media playback via "file://" URL. We-Travel voice playback bug should be fixed.
* There are fixes to network setup that *should* prevent unrecoverable network dropout issue in previous builds