Our download center contains a more recent version of the file you're trying to download:
UO GPSP Kai 3.5 Mod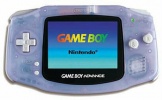 This is a Gameboy Advance emulator for PSP which will allow you to play all GBA games on your PSP.
Just simply extact the file (gpSP) and put it to ms0:/PSP/GAME. ms0:/=Memory Stick
About all GBA games runs full speed with sound on the PSP.
There's almost no bug while playing GBA games.