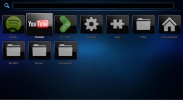 today PlayStation 3 developer Andreas Oman has updated Showtime PS3 Media Player to version 4.4 stable.
A quick overview of its features:
Playback of video and audio
Javascript plugins
Unified search
View photos and images in slideshow mode
Live TV streaming from Tvheadend
Spotify integration
General new features
Built-in FTP Server
Automatic code page detection. Showtime will guess the code page used for SRT files, etc based on language heuristics.
FTP client support (Stream content directly from FTP servers)
Ability to delete file and folders where applicable
Custom background (via plugin)
.sub (Microdvd) support
Much improved support for loading subtitles from different locations
Ability to activate/devative automatic metadata lookup per-folder
Mark all items in folder seen/unseen
On Screen Keyboard on systems other than PS3
Subtitle position can be configured per movie
source website -
https://showtimemediacenter.com/projects/showtime
Change log (4.4 stable):
Showtime 4.4 changes
PS3 specific changes

NTFS support. Both Read and Write (Finally!)
Ability to turn off system when video playback is completed
Use X button for Play/Pause

General new features

Built-in FTP Server
Automatic code page detection. Showtime will guess the code page used for SRT files, etc based on language heuristics.
FTP client support (Stream content directly from FTP servers)
Ability to delete file and folders where applicable
Custom background (via plugin)
.sub (Microdvd) support
Much improved support for loading subtitles from different locations
Ability to activate/devative automatic metadata lookup per-folder
Mark all items in folder seen/unseen
On Screen Keyboard on systems other than PS3
Subtitle position can be configured per movie



Showtime Mediacenter - Official Testing Build 3.99.23 Changelog:

93fd5b7a Rename downloadcache - .downloadcache
6404f604 autobuild: Fix a typo
15928b98 Fix missing switch
fbb7c586 Fix typo
d6c26e53 deb builds: Set correct arch
badaa974 Fix invalid format again
f5e43f20 Fix invalid format
98280328 Autobuild: Add support for versioned artifacts
eca5d672 ps3: Don't build twice
728949fe More autobuild fixes
7812aacf Add support for building on ubuntu precise
0e2e94b5 Fix incorrect Build-Depends:
3e6b3f1b Add build deps