Our download center contains a more recent version of the file you're trying to download:
multiMAN 04.40.00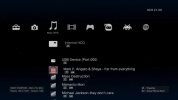 today PlayStation 3 developer deank released another update to the PS3 backup manager bringing it to multiMAN version 02.04.00 (20110824-152900) which now allows write access to dev_flash via dev_blind.
Change log (02.04.00 update):
multiMAN v02.04.00 Update (20110824-152900) Changelog:

Added: Option in XMMB Settings column: [Write access to /dev_flash via /dev_blind]


It means that you can enable write access to /dev_flash (using /dev_blind mount point) and manipulate its contents via FTP or File Manager mode. I used it to replace the .sprx files to disable Cinavia Protection (works!).

Files must be replaced in /dev_blind/vsh/module/ using either FTP or file manager mode in multiMAN. Actually it is quite easy to create a small standalone installer to do that, I wonder why no one did it.