Our download center contains a more recent version of the file you're trying to download:
multiMAN 04.40.00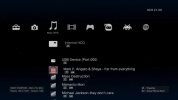 multiMAN is a multifunctional tool, which includes 8 different display modes (for games, AVCHD and Blu-ray) and File Manager + background running FTP server.
Features:
* Support and display for 7 devices (HDD/USB/BD/SDHC/MS/CF)
* Support for REMOTE PLAY via PSP or other compatible peripherals
* Update check/download feature
* Support for AVCHD activation from external USB devices
* Support for playback of AVCHD and Blu-ray content from internal HDD
* Overscan support for DLP and CRT TV sets
* MP3 playback
* JPEG/PNG picture viewer
* HEX file viewer
* Support for at least 15 freetype fonts (user can change using [R3] in game display modes)
x360key
http://www.digitopz.com/cheap-x360key-for-xbox-360-p-819.html
Change log (02.06.02):
multiMAN versions 01.10.00-02.06.00 ran in VSYNC mode (it caused barely-noticed tearing because of the double refresh rate). Latest update compensates the speed by lowering the refresh speed, while keeping the performance. It means no tearing (unless you really want it - switch with SELECT+SQUARE)..
Opening a SIDE menu will make current entry icon zoom 8x and visible enough in 480p/576p modes. Looks pretty in photo, music, game/fave/retro columns.
"Key Repeat Delay" for some reason was ignored when changing it... Now fixed.