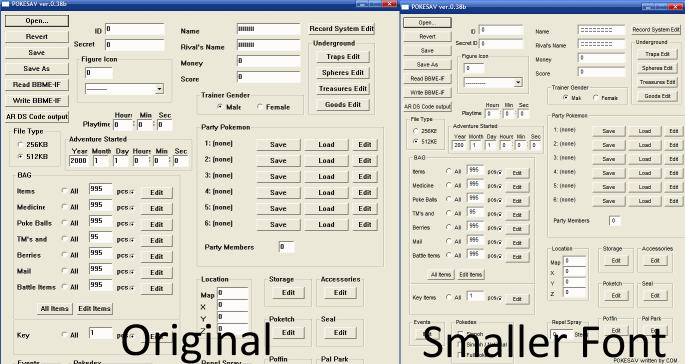 Edit your Pokemon Diamond/Pearl .sav! With Pokesav, you can unleash the power of battling and capturing Pokemon, and much more, as nearly every feature can be edited!
Want max. Master Balls? Here you go! Darkrai, Shaymin and Arceus events? Yup! Adding Pokes? Sure!
The possibilities are endless!
Grab Pokesav today, in full English!
All credits go to Geisn and COM.