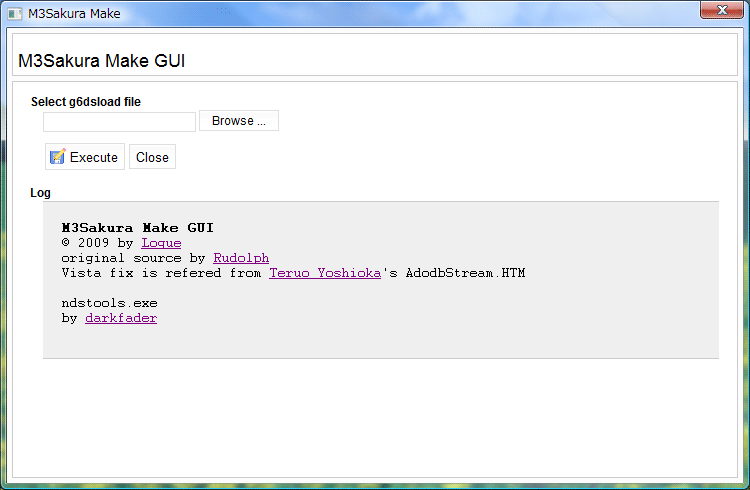 M3Sakura Make GUI
v1.0
by Logue
http://logue.be/
This file is a program for changing so that other hardwares may start the M3 Sakura firmware which cannot be started by any hardwares other than M3REAL and M3 Sakura.
Usage:
1, First, g6dsload in the system directory of M3Sakura is put into form.
2, Click Execute button.
3, A success of operations will output m3sakura.nds.
4, Finally please apply a dldi patch to M3Sakura.nds each one, and copy to a memory together with a system directory.
Original program by Rudolph. This program run also by Vista.
This does not support X firmware. The M3Sakura firmware cannot perform starting of commercial ROM. However, it is if startnds.ext in somewhere is put into a SYSTEM folder...