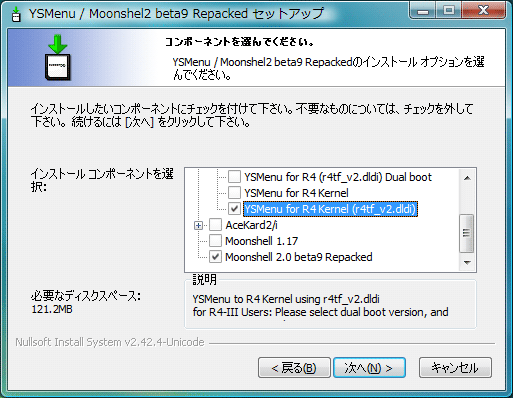 TTYSMenu v1.7.0
2009/06/29
by Logue
http://logue.be/TTYSMenu.html
Old Version / Mirror
Support Forum
1, Introduction
This software installs YSMenu and Moonshell2 beta1plus1 for DSTT, AceKard2/i, and R4. As for the version of the firmware contained in this installer, in DSTT, 1.17 and Akmenu are 4.15. Moreover, Moonshl, the Boyakki's Anti Fake-killer patched DSTT v1.17 firmware and Yasu's R4 1.18 custom firmware is also contained.
A bug is shown in a component selection screen as ever.
2, Supported Language
The language installed in an adapter turns into a language set up at the time of installer starting. It becomes English when language does not exist.
Japanese / 日本語
English
French / Fran