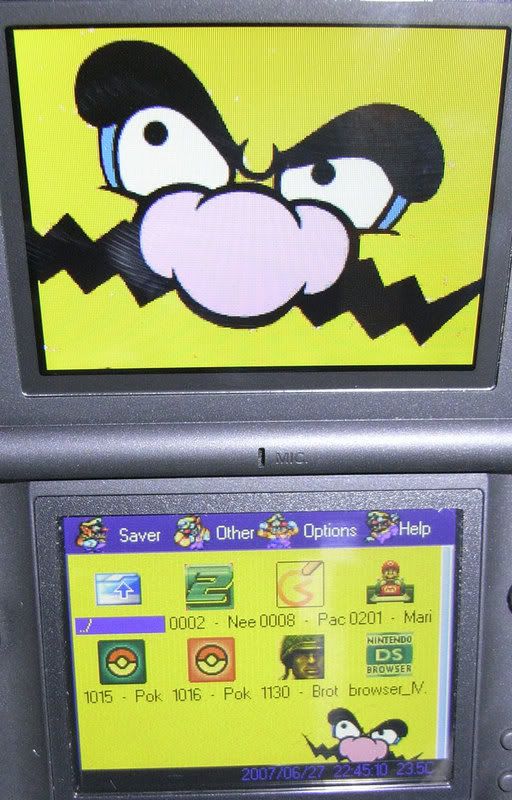 Here's my highly anticipated Wario Skin. I put alot of work into it to ensure that it looked and worked great! All my skins come with the LATEST SC firmware and will be updated accordingly whenever a new firmware OS is released.
Other features include:
*Hacked top screen to remove SC logo
*Custom Wario clock
*New Wario startup sound
*"Un-engrished" menu translations
* Snazzy Wario themed scmenu and file select screen
Just drag and drop the contents to your microsd and enjoy. Sorry for the crappy pics. They do not do this skin any justice whatsoever so I advise you to install it NOW!!!
Additional Pics:
Clock
Patch menu:
Hacked top screen and file menu: