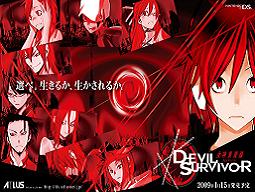 A first try using a couple of different images. Since there didn't seem to be much for the Supercard, it seems to be worth a try using different things here. I used some of the basic templates to help back up some of the other things. From what I see, it comes out nicely enough.
For those who have played Shin Megami Tensei
evil Survivor, it is slightly okay. This theme is slightly dark for the Supercard.
So, enjoy!