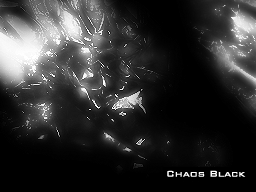 This is the final version of the skin Chaos Black, a dark skin for M3 Sakura. Please feel free to leave any comments or criticism you may have. These are my first attempts at making skins, so if people seem to like them then I may make more.
UPDATE: I added a loading screen file as well as other image files for the options menu to the download along with the skin file. (Extra)
Version 1.0 (Final)
-Fixed Setup menu
-Fixed Backlight Icon
-Changed Long Tap
-Updated Bookmark Icons
-Changed some File Icons
-Updated SCB Font
-Updated SCW Font
Version 0.7
-Fixed Single Playing BG
-Fixed Double Playing BG
-Fixed Scrollbar
-Updated Text Viewer
-Updated Bookmark Save Menu
-Updated Bookmark Load Menu
Version 0.6
-Updated music sidebar
-Fixed Media Player control panel
-Fixed Cancel and Apply icons
-Updated playing backgrounds
-Fixed some miscellaneous fonts
Version 0.5
-Updated Media Player mode display
-Updated Media Player Backlight button
-Fixed some single file icons
-Added Conversion and Warning screens
-Fixed some double file icons
Version 0.4
-Fixed Seekbar
-Fixed Seekbar Grip position
-Updated Volume Bar
-Updated bottom of the Media Player control panel
Version 0.3
-Fixed Slide Buttons
-Changed "Long Tap"
-Updated SCW White Background
-Updated the Media Player Buttons
-Updated the Media Player Seekbar
-Updated the Media Player Skeebar Grip
-Fixed Launch File Info Frame
Version 0.2
-Updated time display on top screen
-Fixed remaining font colors
-Updated Boot-Up Menu
-Updated Launch Menu
-Fixed some information screens
Version 0.1
-Initial Release