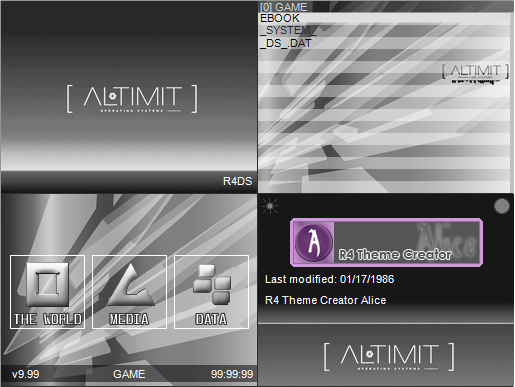 Made for R4 & M3 Simply cards.
Based off of the fictional OS from the .hack series ALTMIT-DS provides much the same functionality as it's desktop predecessor but portable, on your DS, and working with all EDGE & CycloDS flashcards.
Enjoy!
Feedback welcome as this is a port of my first ever theme.
Also available for EDGE/CycloDS cards