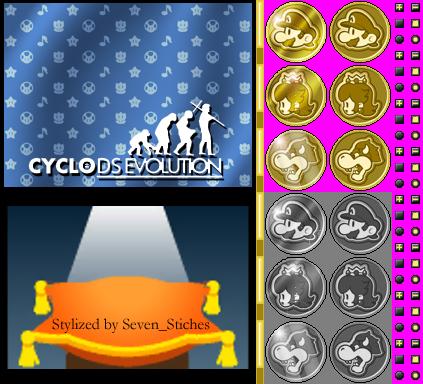 Today, a new skin rolls into town.
You like Paper Mario? Well, we did, so we made what I think is a pretty kickass little skin. It's our second one (( The first won't be released for some time. )) so it's pretty good.
I'll introduce ourselves. Seven Stitches is a buddy of mine who makes pretty good wallpapers for my CFW PSP, and I showed him how easy it was to make CycloDS skins, he got straight to work.
(( Unlike making PSP CFW skins, which require coding knowledge, all the CycloDS requires is a good eye and good image skills. ))
I, Ryu Kisargi, recently joined the site and I'm posting for Seven Stiches, till he comes to my house next time and can make his own account.
Graphics Design - Seven Stiches
Previewing & Betatesting - Myself
Programs used - Photoshop CS3, Paint, MS Word, Firefox.