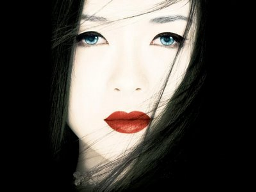 [COLOR=purple]Sorry for the rubbish photo, i only had my phone camera at hand!
Right, for some reason there just simply arent enough good Supercard skins on the internet!! This is the first skin i have made for the 'Supercard SD HC'. I've wanted to do one for aaaages, and i finally have.
I love Memoirs or a Geisha so i decided to make my Supercard skin with that theme.
-I recoloured Supercard options like save, load..etc, and i took the red dotted menu art from the 'Dark Knight' skin from the Supercard's SDHC new release. but otherwise everything has been carefully recoloured and resized from images off a search engine by me.
-I changed and edited a short startup sound with 'Syuri's song' when you switch it on so its more personalised.
--Take Note..if you are Using another type of Supercard that isnt SD HC it may be missing certain parts.
Please Backup save your games before changing your skin..bad things can happen!!
-I plan to finish off a Full Metal Alchemist Skin. Disney's Robin Hood skin. and maybe a Death Note skin (thats not up to scratch yet).
--> NOTE