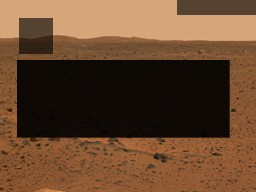 This is my first attempt at making a skin. Based off DJJoker's layout.
Top screen is a desolate mars landscape. Bottom screen is planet mars on the right of the screen. Wait logo is a spinning planet Mars.
You may like to muck around with the colours in global.ini. I'm still figuring out how to edit it properly, but it looks ok as it is.