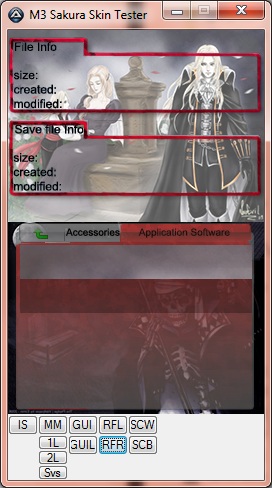 Included in this file is a M3 Sakura Skin Tester programmed entirely in AutoIt, a comprehensive guide on M3 Sakura skin creation, and my Castlevania SOTN Skin.
I spent quite a bit of time making this and hope that it will lead to many more M3 Sakura skins being made.
Warning: The source code is included and you may alter it and take credit for any alterations that you do but DO NOT CLAIM THE ORIGINAL CODE FOR YOURSELF. If you alter the original code make sure that you properly credit the author Eatitup(Zweigart).