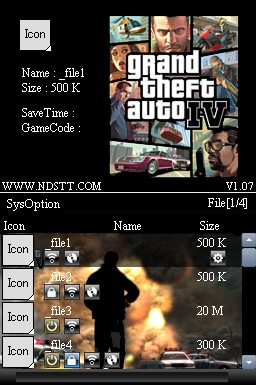 I made this GTA4 skin for personal use since not everything used to make it is mine.
So...
Backgrounds are just from release screens, buttons and stuff and a mix match from other skins, I'm not sure which skins though, so if you see something that you would like credit for just let me know, or I'll take the skin down completely if you want me to.
Yes I know GTAIV isn't coming out on the NDS, but I felt like making a skin anyway since I'm getting it for the 360.