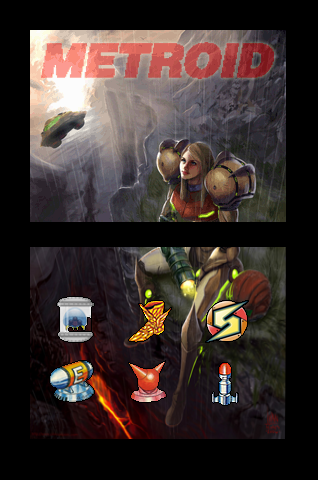 My second skin. I made two versions. Some people liked V1, others liked V2, hope you like them.
Both paintings were done by Ivan Flores, and I leave you the links to check some of his other amazing works.
http://transfuse.deviantart.com/
The icons were done my me from an old gameboy manual art... feel free to use them, if you want to.