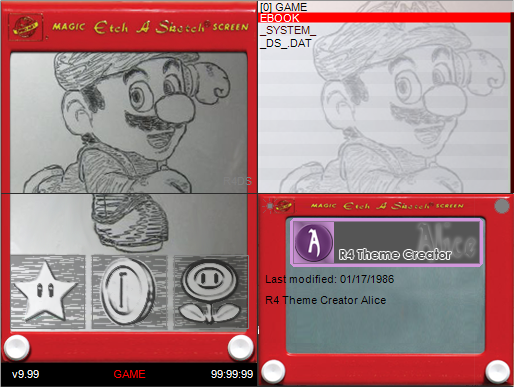 "Etch-A-Sketch Mario" - R4/M3 Skin
by Secretmac
2008
Welcome to my third NDS R4 skin, an Etch-A-Sketch replica with a real Etch of Mario. Please be gentle in your feedback. If you download please let me know how you like it.
Unrar and place all the contents of this folder in the theme folder of your R4 microSD card or place into one of the 12 theme0X folders and use the select key to change themes.
Props to original artwork on a real Etch-A-Sketch by the AMAZING Etch-A-Sketchist.
Check out more of his work at:
http://etchasketchist.blogspot.com/
Enjoy!
Secretmac