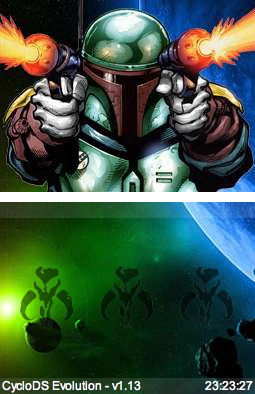 If only Boba Fett was blessed with the force. he would destroy Luke and Anakin!!! lol
I love the Mandalorian buttons and check out the scrollbar, its the same yellow stripes that are on his helmet, and i kept the theme in the menu colours the same as his armour!!
Tell me what you think!
and check my other skins