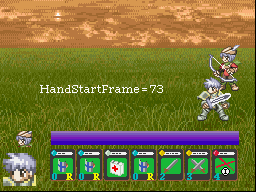 A new version of Aerthel's Card Battle engine.
New Features:
* Relay system now works
It's easy, after you end selecting cards with one character, select another one while the timer is still running. Done that, you can continue for longer card combos! Try to do a 10-card combo.
Changes:
* Fixed a bug that happened when selecting the next character in the combo when the timer is almost to stop
* Fixed a bug that made a character lose his/her turn when selected to participate in a card combo but played 0 cards.
* Removed some songs, making the build ~2.1MB (it was ~3MB in the previous version)
* The card tray now translates correctly user-selected cards into action codes.