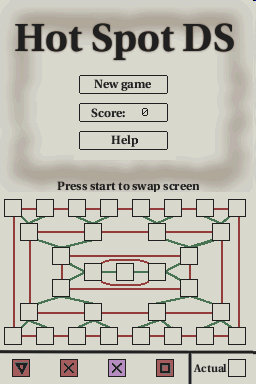 HotSpotDS is a port of the old GREAT game HotSpotX that is remake of an old Mac OS Classic game called Hot Spot .
For the game rule just lunch up the game and click on HELP.
I HOPE YOU ENJOY IT AS IT IS THE GREAT PUZZLE GAME I'VE EVER PLAYED!