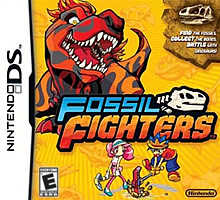 no cheats were harmed for this savegame!
what you get:
- all available places to look for fossils
- enough money to visit the pay-to-dig places
- ~75 dinos (parts are between 90 and 125 points each)
- a rank 12 T-Rex !!!
- the brains of Guhnashi as playable "dinos"
- all updates (except the largest back)
- all masks (including the hidden masks that you cant get with cheats)
- you can rebattle all major chars, including Rosie and Dr. Diggins
and last but not least a tipp for leveling up your dinos:
fight against rosie
she uses only fire type dinos and you get 10FP for winning
you dont like the Name of your fighter?
talk to the man behind the tree in the hotel, he can change your name
so long
Tsunamii.