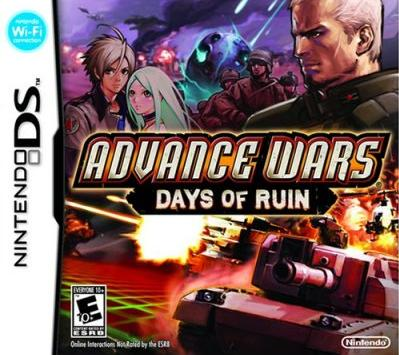 This is a 100% complete save game. This is for the American Version.
1964 - Advance Wars Days of Ruin (USA)
All 26 out of 26 Chapters completed.
All CO's have been unlocked -
Brenner,Lin,Isabella,Tasha,Gage,Forsythe,Waylon,Greyfield,Penny,Tabitha,Caulder.
9 Trial Maps have been completed - Others have been unlocked for you to try.
Ability to change the colours of the CO's unlocked.
53 out of 270 Medals collected - 50 hours played so far, try and get the rest.
R4DS save file.
Enjoy.
Note: Go into the Single DS Menu, Choose 'Campaign' and select 'Continue' to see all 26 Chapters.
A gold star appears on the save description to say the game has been finished.
Chapter 24 & Chapter 26 were difficult, try them.
Special Note:
Custom 4 Player level has been created called 'Red Cross'. Let me know if you like it.