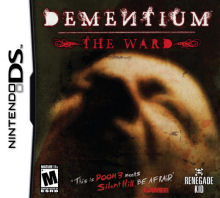 Here is a 100% complete save game for Dementium - The Ward.
All items have been collected - 100%.
1567 - Dementium - The Ward (USA)
Note:
The save game will start you at Chapter 16 - The Final Encounter. You will have access to all the items and weapons in the game. They include:
The Revolver (.357), 9mm Hand Gun, Sniper Rifle, Automatic Rifle, Shotgun, Electro-Buzz Chainsaw, baton, torch, Bronze, Silver, Gold keys, Keycard, photographs etc..
This game is 100% finished.
R4DS save file.
Enjoy!