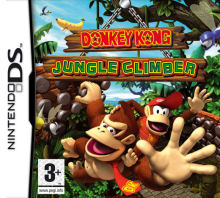 This is a 100% complete save game. It is for the European Version.
1492 - Donkey Kong - Jungle Climber (Europe) (En,Fr,De,Es,It)
Especially for the Terminator99 to compare rankings with.
All 11 Extra Stages completed,
Mini Games completed,
Special Ending included,
Adventure Mode completed.
All 100 Banana Coins
All Oil Barrels
All DK coins for the Adventure Mode
All DK coins for all the Extra Stages
The game is 100% Finished.
R4DS save file.
Enjoy!