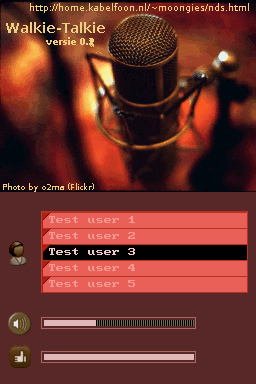 This is one of my favourite homebrew which is not very known, it is a Walkie-Talkie for the DS.
This is an update release. Fixed lost audio samples, added a shared drawing board.
There are some limitations: talking is limited to two persons at a time, and the Wifi connection limits the operational range to 10 meters inside a building to 30 meters in the open.
Source Code included.