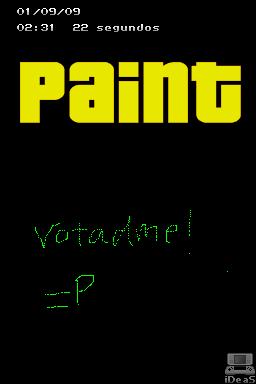 • Includes a digital clock with date and time, a flashlight with 5 fantastic colors, a simple Paint for drawing the most fans, a simple recorder, a superb NDS Tester to check your buttons and your touchscreen work fine, and the legendary Off function when you press the Off button.
• Fixed recorder, works perfectly.
• Added possibility to change colors in the Paint.
• Added possibility to delete all drawing in the Paint.