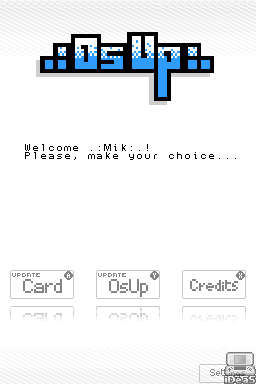 Changelog:
* by popular demand, added support for CycloDS
* improved skinning system by adding support for .bmp file (instead of the previous .gif choice)
* added "Save Settings" in the settings menu to save settings before update. In this way, you haven't to re-set the OS parameters (language, skin and so on) anymore.
This is for Acekard only!