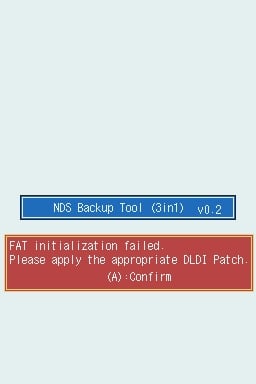 This is a tool by the mighty Rudolph that uses your EZ Flash 3-in-1 expansion to dump both complete roms as well as the saves from your existing carts. You can choose the entire cart or just the save data.
Basically, you patch the NDS with your DLDI file, edit the ini file to meet your needs (path to save to, rom size, trim). Reportedly, if you have an R4/M3, set the rom size to 512. For the DS Link, use 520. I assume auto works, but I haven't yet had a chance to test it (gotta dig up an authentic cart).
Homepage (Japanese)
Google Translated Homepage
If you have more to contribute to make this work, please post it in the comments.