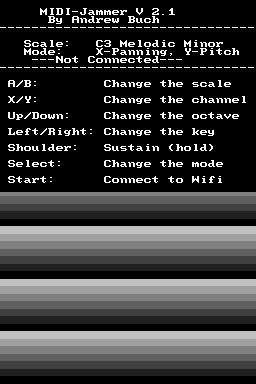 What is MIDI-Jammer:
MIDI-Jammer is an application that turns your Nintendo DS into
a fully functional musical instrument. But it is more than that -
it provides an "in" for those who are not proficient musicians,
to genuinely create musical ideas while bypassing technical chops
and music theory. The MIDI-Jammer does these things for you, and
allows you to focus on shaping the music you're trying to make.
Full documentation available in download.