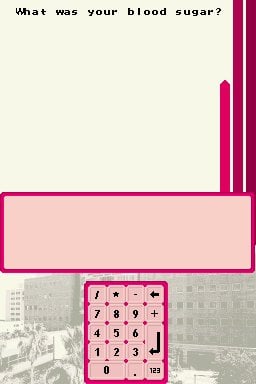 Homebrew developer arrpirate has released an application for the DS designed to help diabetics keep track of their blood sugar, among other things.
Health Monitoring Tool Kit has several different functions, which you can read more about here.
QUOTE(About)...It takes detailed blood sugar information for the four blood testing times I as well as many other diabetics have to use: Pre-Breakfast, Pre-Lunch, Pre-Dinner, Pre-Bed.
It takes detailed information about your current weight and compares it to your last weight, telling you your weight loss or gain since your last entry...