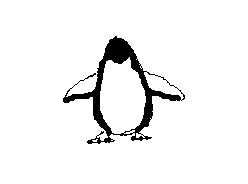 DekuTree64 has updated his flickbook style animation program.
QUOTEChanges for 1.5b
- Preview is now loaded one frame at a time, to reduce memory usage (this was effectively cutting the maximum animation size in half).
Things I'd like to add:
- One more layer.
- Less stylus jumping.
- A Mario Paint style music sequencer.
- Playing a wav/mp3/etc. file along with the animation.
- Recording a sound track with the microphone.
- Stamps.
- Save calibration settings to a config file.