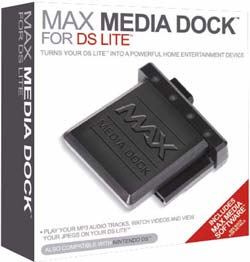 The Max Crass Method (MCM) is a modified version of Go185's original method. Using his theory, users of this forum have made it so the MMD has a much larger range of playable ROMs. Not EVERYTHING works, but it sure as hell is a large upgrade before this came out. It is also used to allow games to work without any donor cards. This is a big step for the MMD, and I hope you enjoy it.
*NOTE- If I missed any credits in the readme, I know about it. For the latest version and all of the corrected credits, download from DS-Scene*
Tested a game and got it's results?
I prefer you to AIM it to me. My AIM name is acevampire3.
Tested Games
Mario Hoops 3vs3 - Works
Madden 2007 - Works
Final Fantasy III (jap)/(US) - Works
Contact - Works
Testris DS - Works
Pokemon Diamond - Works
Pokemon Pearl - Works
Castlevania
ortrait Of Ruin - Works
Custom Robo Arena - Works
Konami Classic Series - Works
TouchMaster - Works
Horsez - Works
Pony Friends - Works
Yoshi's Island DS - Works
Bionicle Heroes - Works
Touch Detective - Works
Polarium - Under Testing
Sims 2 Pets - Works
Dragon Quest-Rocket Slime - Works, disable turbo load
Pokemon Trozei - Works, disable turbo load
Brothers in Arms DS - Works, disable turbo load
Brain Age 2 (EUR) - Works, disable turbo load
Mario Vs DK II - Not currently supported
Harvest Moon - Not currently supported
Star Fox Command - Not currently supported
Super Princess Peach - Not currently supported
Ultimate Spider-Man - Not currently supported
Tony Hawks American Sk8land - Not currently supported
Rayman DS - Not currently supported
READ THE MANUAL BEFORE ASKING A QUESTION. THE MANUAL IS THE README.RTF